About Landco Outdoors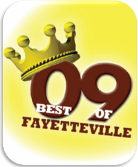 Landco Outdoors would like to take this opportunity to introduce ourselves. We have been serving the Fayetteville area since 1993, in Landscape design and installation. Landco Outdoors also provides the latest technology in landscape design concepts. We have teamed with a computer software company that lets us create landscape plans and realistic color photos of homes and areas that the homeowner wants landscaped. This allows the homeowner to understand and see the finished project before we break ground.
Whether you need someone to explain why your rose bushes are looking so droopy and poor, or you are simply looking for someone to mow your lawn once a week, even if you desire to completely renovate your existing lanscape, please feel free to give us a call.
Landco Outdoors
1941 Middle Road
Fayetteville, NC 28301

Telephone: 1 (910) 485-7360
E-mail: contact@landcooutdoors.com