Sprinkler Installation by Landco Outdoors
Having a beautiful landscape does not mean you have to spend hour after hour working in your yard. Installing an automatic sprinkler system will make your yard look dense, your grass green and lush, and trees/shrubs healthy. I's a great way to increase the value of your home, save water, protect your landscaping, and enjoy more free time. A professionally installed sprinkler system is the smart way to water your yard, without lifting a finger. Your system will place exactly the right amount of water on specific lawn and flower bed areas, so that water is not wasted. There are also rain sensor devices that can be installed to automatically turn off your system when it rains.
In addition to keeping your landscape attractive year-round, an automatic irrigation system will help conserve water too. Another way we conserve water is by installing Drip irrigation. This lets us deliver water right to the roots of the target plant. Drip zones vastly reduce water loss to evaporation, and avoid the wasteful watering of open patches of soil between plants. So put away your garden hose, and let us do your watering for you — Automatically! You will have greener grass, healthier trees and shrubs, and much more free time to smell the roses instead of watering them.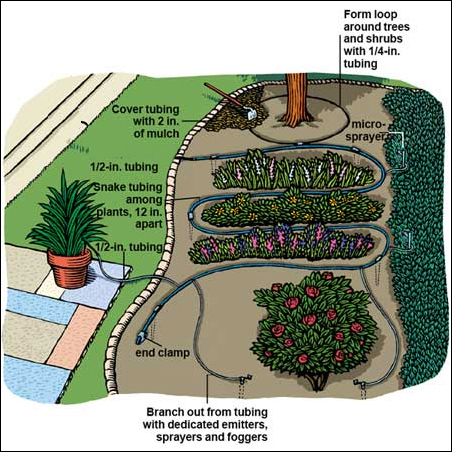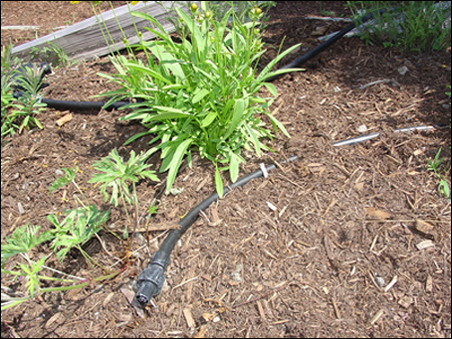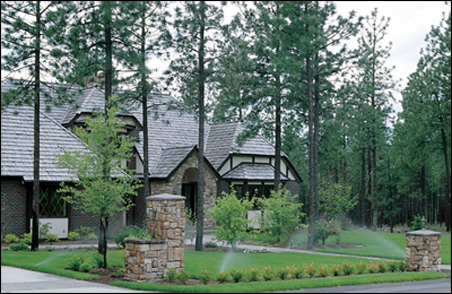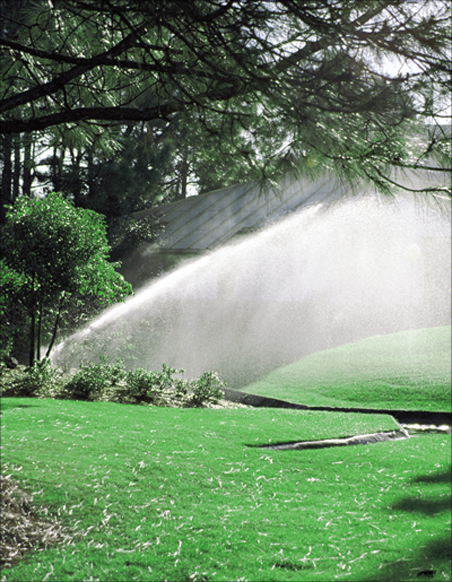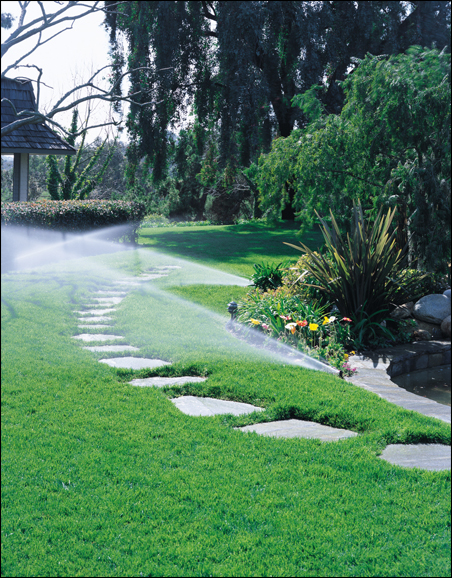 I've tried several other lawn companies in Fayetteville, and they are all unreliable. But Brandon's guys have been great. I always get what I ask for, and they are very, very courteous.